I am so excited to introduce everyone to our beautiful new brand and the website launch of Shame Free Eating! Over the past seven years as a non diet approach dietitian we have built a thriving nutrition practice as Triple Braided Nutrition and Wellness. The time has come to make a shift as we focus on our core values and the foundational principles of our business which is to empower a positive relationship with food and to take the shame out of eating.
Dieting has led many people to be frustrated and feel shame about their eating. Shame Free Eating empowers people to develop a positive relationship with food while building the skills to be happy and authentically healthy in all sizes.
Please take a look around, and get the free guide from the pop up box!
I'd also love to chat with you about your nutrition needs or about coming to speak at your company, university, group forum, or an event you are hosting. Click on the discovery call link and set up a time to talk with me!
We have transitioned the intuitive eating coaching component of Shame Free Eating to an online coaching platform. We conduct all of our sessions virtually because it is so liberating for everyone's busy schedule. It eliminates drive time and we can meet in our pajama bottoms when we want! Are you ready to give up dieting and live your best life? I'm ready to help you get there!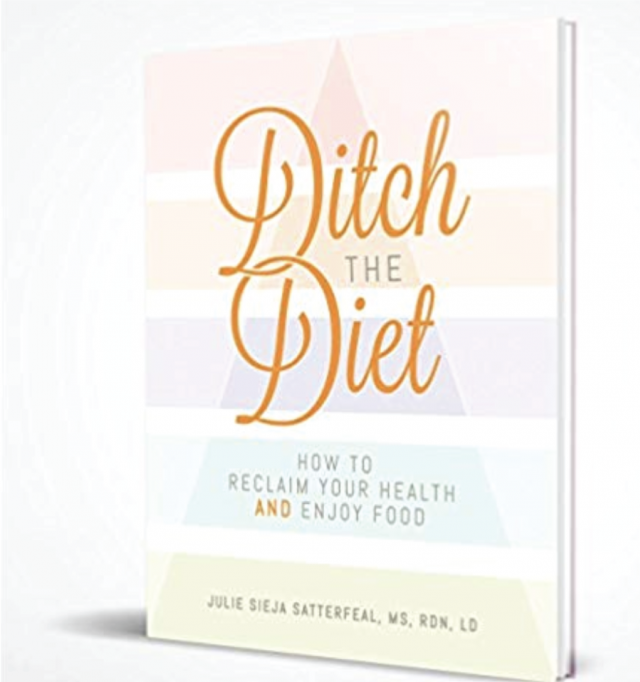 Ditch the Diet is a great way to start building your understanding of a practice with non diet approach dietitian beliefs and values. You can get your copy here with free shipping from me to you!
Thanks for visiting and I look forward to sharing this journey with you!