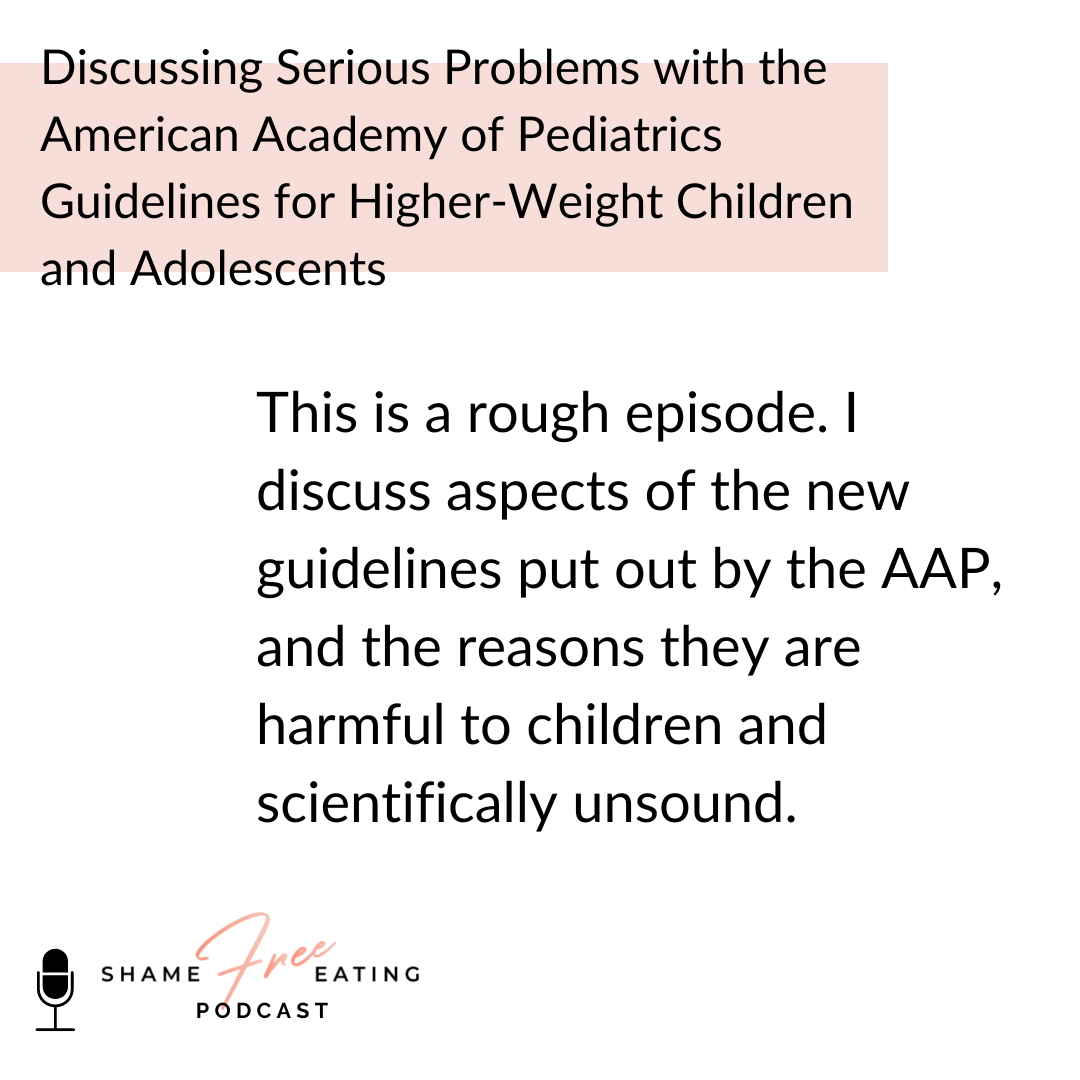 This is a rough episode. I discuss aspects of the new guidelines put out by the AAP, and the reasons they are harmful to children and scientifically unsound.  Here are links to additional resources discussed in the episode: Response to AAP Guidelines from IFEDD...
read more
ready to stop dieting for good?
Schedule Your Free Discovery Call!